Welcome to Foodie Friday and Everything Else. The party began in 2009, back in the olden days of blogging. It's always fun to see old friends--some are original Foodie Friday folks--and to meet new bloggers. The party reminds me of an old fashioned home demonstration club, where people share projects, recipes, home decorating, tablescaping and everything else.
Speaking of olden time blogging, this week Google rolled out a new change for blogspot blogs--a secure https, which has really made it difficult for me to create new posts. Apparently I have mixed content on my sidebar and in the blog, such as photographs and links to Instagram and Twitter. I'll have to hire a blog fairy to sort it out.
But now, it's party time.
Last week's event was amazing. Did you catch these fabulous features?
Garden Thyme with Diana
shared the joy of gardening.
All She Cooks
made Cheddar Shrimp Nachos.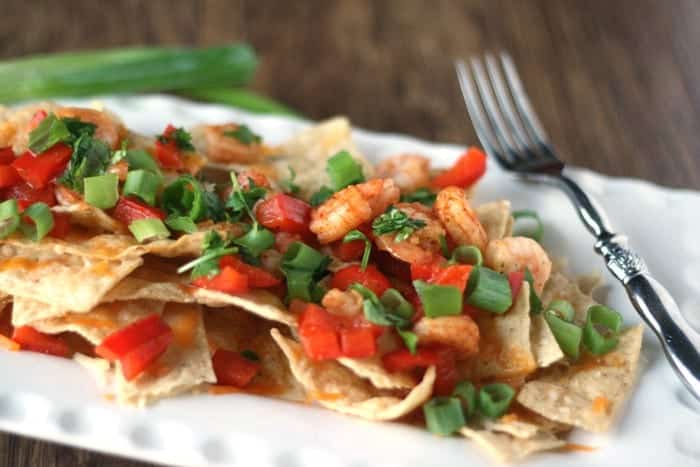 Butteryum
made a delicious beef and tomato bake.
A Southerner's Notebook
baked a vegetable and goat cheese quiche.
Everyday Made Fresh
made a spinach dip chicken pasta bake.
Sidewalk Shoes
made Thai beef cabbage wraps.
The Painted Apron
served a rum coffeecake cocktail.
To Simply Inspire
made 25 irresistible hummus recipes.
Domesblissity
created a DIY Storage for Toy Leggos.
Thanks to all of the talented bloggers who participate each week--you are awesome!
The Foodie Friday and Everything Else Link Party Guidelines:
***No "rules," anything goes.
**Share your food photos with a larger community at Top Food Bloggers on Pinterest. Send me a message @ Pinterest if you'd like to join (so I'll be sure to see your request--otherwise, it may get lost in the feed, and I don't want to miss your note) If you need more assistance, an UPDATED guide to the linky party is available
HERE
or by clicking the Foodie Friday/Everything Else tab at the top of the page.
Ready to party?